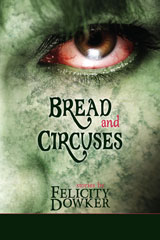 Colin Steele at The Canberra Times has reviewed Felicity Dowker's Bread and Circuses. Like us, he thinks it's a fabulous collection, and we're extremely chuffed to read
"Melbourne-based author, Felicity Dowker begins her collection of fifteen stories with the award-winning 'Bread and Circuses', involving an unusual feminist zombie evolution. Dowker believes that writing horror is "a way to set wrong things right". Certainly, many of the stories, accompanied by Dowker's background footnotes, involve retribution, particularly from a female perspective .'Us, After the House Came Back' sees revenge and solace for the wife in an abused relationship, while "the bad guy" has it coming in spades in the ultimately gory, 'The Female of the Species is More Deadly Than the Male'. Dowker's evocative stories benefit from the stylish production of enterprising Western Australian small press Ticonderoga."
Check out The Canberra Times for other great reviews. (Review appeared a little while ago so we've reprinted it in full here.)
You can (and really should) buy a copy of this fantastic collection directly from us at http://www.indiebooksonline.com/catalog/product_info.php?products_id=118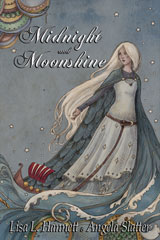 The February issue of Locus (#625) has a double treat for Hannett and Slatter's Midnight and Moonshine.
First, Farren Miller gives the book a great review. We're especially happy to read
Another kind of combination gives this book its unique tone: however grand the fantasy, passionate the romance, or regally exotic these Fae, their stories inevitably take on some of the gritty frankness, spilled blood, and shit of ordinary human life.
You can read the full review in Locus.
And then, turning to the 2012 Year in Review, Midnight and Moonshine makes their Recommended Reading List. We're incredibly happy at this much-deserved achievement for a fantastic book.
You can order this wonderful collection at any good bookstore, or directly from us at http://www.indiebooksonline.com/catalog/product_info.php?products_id=122