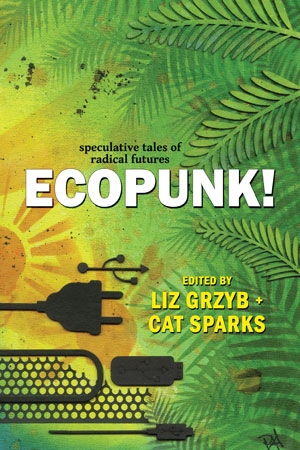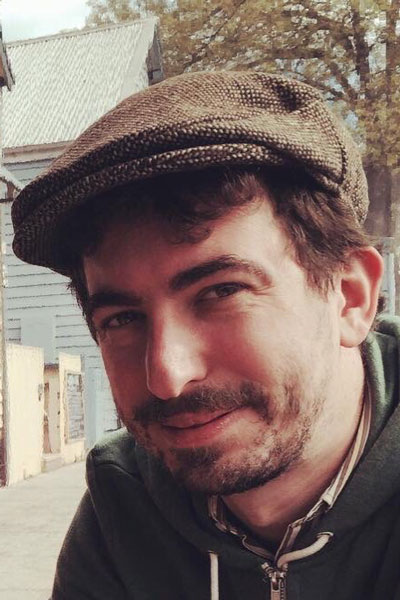 Over coming weeks we'll have a series of mini interviews ("minterviews" if you will) with some of the awesome writers in our forthcoming Ecopunk! (check it out on kickstarter http://kck.st/2xGeJ9x)
Next up is Thomas Benjamin Guerney. Thomas is a writer living in Melbourne. He was a co-founder of The Lifted Brow, and that's where most of his work was published for a while -- mostly things like epic poems and 150 limericks about countries of the world. His 80-minute recorded and voice-acted-out post-apocalyptic poem Valcapella and Dwinn was called an "epic of heartbreak and awesomeness" by Daniel Handler (a.k.a. Lemony Snicket).
1. Tell us a little about your Ecopunk! story, and the inspiration behind it.
My story "The Mangrove Maker" is about Donna, a woman who creates synthetic mangroves to replace their natural counterparts dying from an incurable blight. The synthetics also use artificial photosynthesis to create a source of energy both beautiful and sustainable. However, her project is under threat from the big renewables: all gleaming and hard-edged efficiency, operating out of kilometre-tall arcology under the leadership of Donna's ex husband. For Donna to succeed, she'll have to face a part of her life she'd hoped was left far behind her.
I was inspired to tell a story that was both small and with emotional truth in a world of imagined future green technology. I hoped by focussing on the minutiae of this future world and its everyday relationships and conflicts, I could make that world, a sustainable world, seem as real as possible.
2. What science fictional technology do you wish we had now?
I just want to live in Iain M Banks's Culture. Living in a hedonistic post-scarcity society where all material wishes can be fulfilled, but still getting to maintain a level of moral and philosophic superiority, seems just great. Can we have that?
3. With all these scary climate events happening at the moment, it's sometimes hard to see some light. What gives you the most hope for humanity and the world?
There's a whole bunch of people out there doing wonderful, selfless things for the benefit of humanity and the world. They do things like fly into conflict zones and give volunteer medical assistance, or develop technology to clean up the oceans, or organise soccer teams to help newly resettled refugees find their feet in new communities. As a writer, I'm mainly interested in their personal problems, so I'm not much help, but these people are really out there, and they give me hope.
--
Ecopunk! - speculative tales of radical futures contains 19 optimistic tales, selected by two award-winning editors, showing how humanity can survive and flourish, despite the looming uncertainty from climate change. The incredible line-up includes some of Australia's best science fiction writers.