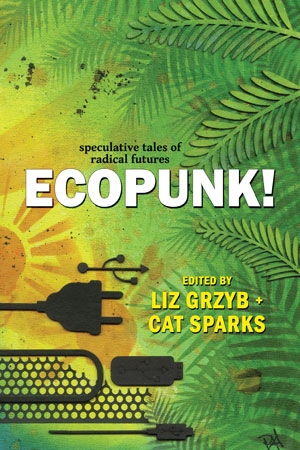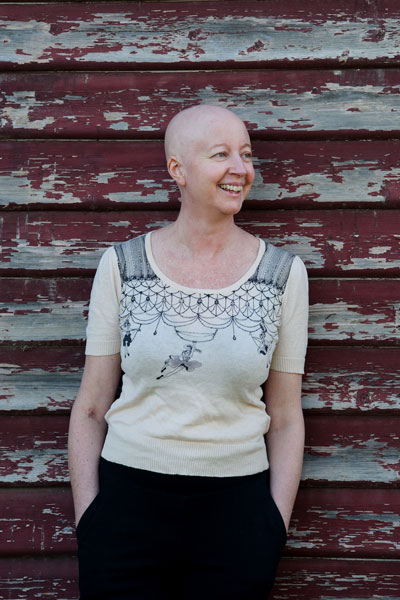 Over coming weeks we'll have a series of mini interviews ("minterviews" if you will) with some of the awesome writers in our forthcoming Ecopunk! (check it out on kickstarter http://kck.st/2xGeJ9x)
Next up is Emilie Collyer. Emilie's prose writing has won and been shortlisted for numerous awards including the 2012 Scarlet Stiletto 2nd overall prize and twice winning the cross-genre category prize (2012 & 2013). Her short stories have appeared in the anthologies Cosmic Vegetable (USA); Scarlet Stiletto: short stories 2013 (AUS); Thirteen Stories (AUS); and many other publications including Kill your Darlings, Cordite, Blue Dog, Torpedo, Trouble, The Big Issue, The Australian Book Review, among others. She published an illustrated book of poetry Your Looking Eyes in 2011.
1. Tell us a little about your Ecopunk! story, and the inspiration behind it.
My story weaves together a number of threads of interest. I am always on the look out for signs of hope in how we might manage to reverse damage done to the earth and live here more sustainably into the future. The remarkable qualities of fungi and various mushrooms particularly in regards to plastic, kept popping up in my reading so I wanted to write about that. In a broader thematic sense I was interested in writing about notions of redemption; whether it is ever possible to heal wounds from the past via actions in the present. My own past working in the area of drug and alcohol, plus personal experiences, raise these kinds of questions often and it felt like they were a good fit with this subject matter about radical futures and new ways of being.
2. What science fictional technology do you wish we had now?
I do wish the technology I write about in the story (the capacity for fungi to 'eat' and transform plastic into organic and nutritious material) was fully developed. My second wish is not so much about technology as the way we harness and approach technology and that is my perhaps naive but fervent belief that if all people, in all societies, could be provided with a basic living wage and safe, affordable housing, then the world, humanity and technology could all evolve together towards a much more positive future.
3. With all these scary climate events happening at the moment, it's sometimes hard to see some light. What gives you the most hope for humanity and the world?
That individuals and small groups of people care and dedicate their whole lives to making change. That the next generation are alert and informed. It's terrible that they have to inherit the ecological mess we have made but they will not be complacent and nor should any of us. I also believe the human imagination is incredibly powerful and it is now encumbent on the thinkers and writers and imaginers to start creating the world (s) we want for our future. Enough totalitarian, despotic, dystopic regimes set in hellish post-apocalyptic environments. Our greatest hope is not to ignore the dark and the difficult but to work avidly and ceaselessly to transform it and create new possibilities from technology to societal structures, ecology to human rights.
--
Ecopunk! - speculative tales of radical futures contains 19 optimistic tales, selected by two award-winning editors, showing how humanity can survive and flourish, despite the looming uncertainty from climate change. The incredible line-up includes some of Australia's best science fiction writers.