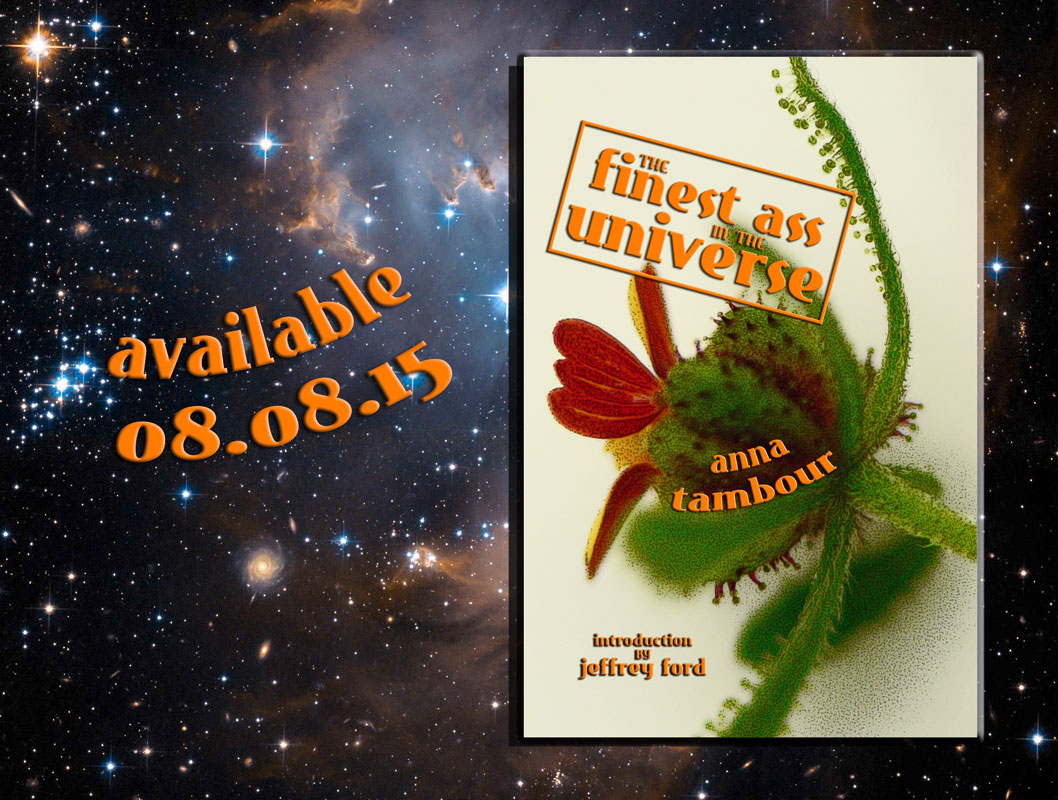 Now available throughout the universe.
Elation, compulsion, exploration, love and exquisitely timed bullying, a lascivious oyster, a man called Eggplant, the dangers of smelling like honey pudding, the enticement of innocent toadlets, the unending day of deadness. The daughter of a part-time magician and a Las Vegas showgirl turns to science, destiny points a young man to brassiere design, suddenly orphaned siblings try to protect their most vulnerable, fortunes craze in neighbourhoods living cheek-by-jowl. Unintendeds abound, as life cavorts in all its unclassifiable contrariness.
"In these 26 stories, she's at her best."
- Jeffrey Ford
"On my short list of beloved idiosyncrasts, which includes R.A. Lafferty and Avram Davidson, there is still no one else the least bit like Anna Tambour."
- Marc Laidlaw
"Anna Tambour is a rogue punk-prophetess whose writings not only stray from the beaten path; some of them are so far out there that you can hear the distant drums of strange story-tribes being awakened by her prose."
- I. O'Reilly, British Fantasy Society review
http://www.amazon.com/The-Finest-Universe-Anna-Tambour/dp/1925212157
http://www.bookdepository.com/Finest-Ass-Universe-Anna-Tambour/9781925212150
Anywhere good books are sold.