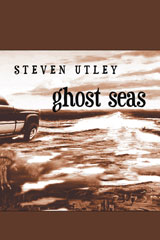 Ghost Seas is a collection of fourteen stories from the first twenty-five years of the late and extremely talented writer. These stories are unique and powerful, and cross genres: western, horror, science fiction, history, love, mystery.
Steven Utley "may be the most under-rated science fiction writer alive... able to turn his hand to almost any subject matter, mood, or type of story imaginable." - Gardner Dozois.
Includes a foreword by Michael Bishop and an introduction by Howard Waldrop.
Reprint of Ticonderoga's sold out 1997 edition.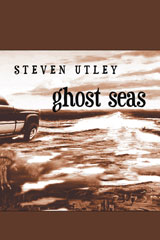 Scott A. Cupp reviews Steven Utley's Ghost Seas over at Missions Unknown. We're chuffed when he says
It contains 14 stories ... And they are all good. Some are great. They are all worth your time and effort.
You can read the full review at http://missionsunknown.com/2012/07/forgotten-book-ghost-seas-by-steven-utley-1997/
The review calls Ghost Seas a "forgotten" book. We'd like  everyone to know that we'll never forget this book, and are happy it's still in print and available.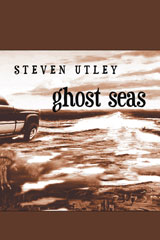 Guy Salvidge reviews Steven Utley's collection Ghost Seas and we're chuffed when he says:
Utley's solo stories are impressive in their construction, but even more so in terms of the range of subjects and genres employed.
You can read the full review at http://guysalvidge.wordpress.com/2011/12/15/book-review-ghost-seas-by-steven-utley/
Gillian Polack at Bibliobuffet write a positive "not normal" review of Ghost Seas, which isn't really a "normal" book.
The anthology works as a whole. Each story is separate and unlinked. Utley's style though, is strong enough and idiosyncratic enough to hold everything together. If the book is a bell, then each story resonates slightly differently and the whole is very harmonic. And this is where my view of this anthology is different to my view of most anthologies. With most anthologies I assess and see if they work as a whole. With Utley's there is no need: it resonates.
You can read the full review here: www.bibliobuffet.com/bookish-dreaming/1410-three-thoughts-112110
Gretchen Rix writes a fantastically positive review of Steven Utley's collection Ghost Seas at her blog:
Unforgettable and disturbing stories here. Be warned. They'll make you think... Ghost Seas is a short story collection of literary science fiction, fantasy, horror, alternate history (and even a Western) by Steven Utley. If you like reading you're going to love this collection.
You can read the full review here gretchenrix.com/steven-utleys-ghost-seas
The SF Site's Seamus Sweeney gives Ghost Seas a glowing review.
Writing an unreservedly enthusiastic review that is both interesting and avoids repetitive use of superlatives is actually quite difficult. So at this point I will bow out and simply encourage those who have not yet encountered these stories to acquire this fine edition from Ticonderoga Press.
You can read the full review here: http://www.sfsite.com/11b/gs332.htm